EVENTS
PARTICIPATION OF THE RMS HUB IN THE WEBINAR 'STUDY IN GREECE VIRTUAL FAIR: EXPANDING BRIDGES BETWEEN GREEK AND USA UNIVERSITIES'
Monday 24 Ιανουαρίου 2022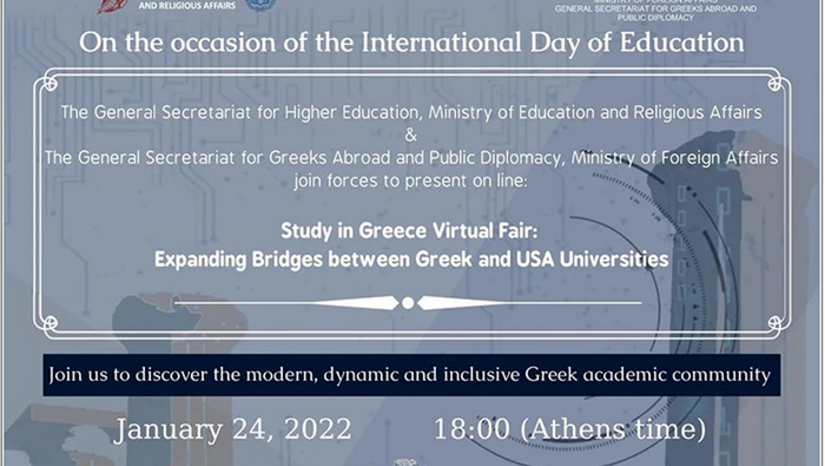 On the occasion of the International Day of Education, on 24 January 2022 at 18:00 (Athens time), the General Secretariat for Higher Education, Ministry of Education and Religious Affairs & the General Secretariat for Greeks Abroad and Public Diplomacy, Ministry of Foreign Affairs join forces to organise the webinar: 'Study in Greece Virtual Fair: Expanding Bridges between Greek and USA Universities'.
The RMS Hub, the brand-new research center of the National & Kapodistrian University of Athens and the Summer School in Refugee and Migration Studies jointly organised with the FXB Center for Health and Human Rights at the University of Harvard, with the support of the Harvard Center for Hellenic Studies in Greece and the US, will be there.
You may watch the event on live stream here.